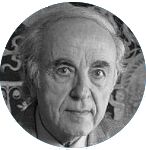 The Blogs


 

Baruch Tenembaum Sep 10, 2020

Varian Fry – an unlikely American hero

As the 53rd anniversary of his passing is approaching, I would like to celebrate the courageous life of Varian Fry. This young and brilliant editor, arrived in German-occupied France in early August 1940 as an emissary of the Emergency Rescue Committee (ERC), an entity he founded with friends and with the support of the First Lady Eleanor Roosevelt. His aim was to strive to save the Jews who were trying to flee the Nazi inferno.

He settled in a small hotel in Marseilles and from there he launched a high-risk clandestine operation to rescue some of Europe's foremost intellectual and writers.

Armed with USD 3,000 in cash he immediately set out to organize a rescue network using illegal means, including black market funds, forged documents and secret escape routes over the Pyrenees. He even managed to convince President Roosevelt to authorize a limited number of visas for some refugees to enter the US.

Initially, he had a list of some 200 reputable figures of the arts but early on, he recognized that the need was much greater and he decided to expand his mission to be able to reach out to many more people who were trying to escape from the Nazis and their local henchmen.

Over the next year, Fry and a select team of Americans and French helped some 1,500 refugees to flee from France to Spain and it is estimated that they provided significant support to at least 2,000 others.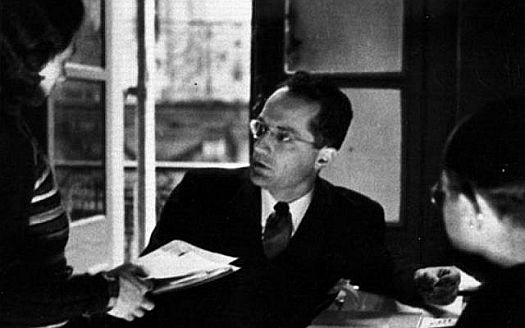 Varian Fry – Photo IRC Amongst the beneficiaries of this well-orchestrated operation were the painters Max Ernst and Marc Chagall, the philosopher Hanna Arendt, the Nobel Prize laureate Otto Meyerhof and the Austrian novelist Franz Werfel, who wrote The Forty Days of Musa Dagh, a masterpiece about another tragedy, the Armenian Genocide.

In January 1941, his passport expired and the U. S. Government refused to renew it, since they disapproved of his activities. Even without a passport he continued his work with the refugees smuggling them out safety through the spring and summer of 1941.The French Government, angered also by Fry's rescue work expelled him in September 1941. American diplomats in France did not protest. Fry had managed to stay in France a year longer than intended. In that time, through his courage, ingenuity and cunning, Fry and his colleagues had helped more than 1,500 people escape from France. He reluctantly returned to New York and continued to speak and write about the impending massacre of the Jews, but no one wanted to listen. The F.B.I. opened a file on him and kept him under surveillance. He was barred from working for the U.S. Government forever. He had become an outcast in his own Government.

Fry wrote a memoir of his experiences in France; "Surrender on Demand" was published in 1945. In his memoir, Fry recounted that as he rode the train from France he thought of the "faces of the thousands of refugees I had sent out of France, and faces of the thousand more I had to leave behind".

In my voluntary work for the Wallenberg Foundation, I have read the stories of many other rescuers and like most of them, when asked why he risked his life to save people he did not know, Fry simply answered: "I felt obliged to help". It seems that the "banality of evil" was confronted by "the banality of goodness".

Close to his death in 1967, France bestowed upon him the French Legion of Honor and in 1996, he became the first US citizen to be recognized as Righteous among the Nations.

Varian Fry was an unlikely hero. It is our duty to underscore his awe-inspiring story and to instill his remarkable courage in the hearts and minds of the young generations.

The International Raoul Wallenberg Foundation will continue paying tribute to this humble and unlikely hero.